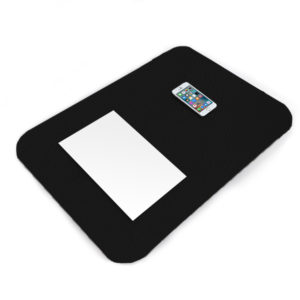 Desk pads make any office look from dull to sharp because it organizes your office stuff and adds that big boss feel to any desk.  Most desk pads are beautifully crafted out of leather but as our customer, you have tons of options in our collection to choose other kinds of material used and even the design, functionality and color that suits your impeccable taste.
Material used
As previously mentioned, our desk pads are usually made out of leather but if you are the kind who does not like the leathery type, we also have other desk pads that are made of the following:
Plastic

It is very easy to clean, durable and quite inexpensive.

Linoleum

An all-natural material that is biodegradable, antibacterial and hygienic. It is also heat resistant and made to have minimal scratches when used. It does not slip as well and is ideal for a material sensitive user.

Vinyl

More affordable than leather but has that leather look everyone loves. Comfy to the touch and can be cleaned easily with soap and warm water.

Leather

Most prefer this because of the sophisticated look and feel it offers but can be quite expensive depending on the type of leather used.
Design and color
Leather desk pads offer different kinds of colors and thickness that you can choose from. They also come in a lot of sizes that suits your desk.
Functionality
Most offer a complete set of desk pads that usually has the following:
Desk pad
Letter tray
Pencil cup
Letter holder
Pen stand
Memo holder
Letter opener
Business card holder