Leather Desk Pads
A desk pad may seem like a simple accessory, but it can actually end up having a major impact in the long run by improving your focus and organization, protecting your desk surface, and creating a professional and luxurious office or work environment.
Leather desk pads have several functions and it can be difficult to choose the right one for your specific needs. Check out our article to understand the key options you need to consider when purchasing a leather desk pad!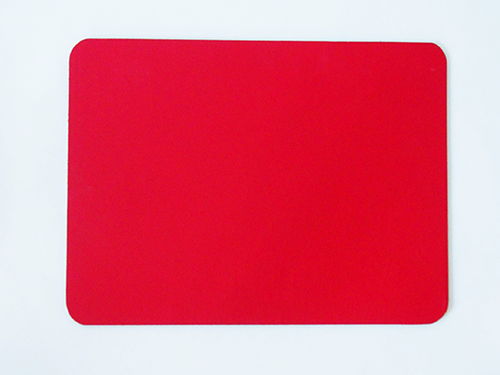 Benefits of a Leather Desk Pad
Desk pads come in a variety of materials, but leather desk pads are going to be your best option to meet every need and application. At Prestige Office Accessories, we only use the highest quality leather for our leather desk pads to ensure increased lifespan, comfort, and durability.
Unlike metal or polymer based desk pads, leather desk pads provide cushion support for your wrist and arms and a soft surface for your computer, keyboard, mouse, and any other desk accessories you have to rest on. Leather desk pads also function as a surface protector, a mouse pad, and a desk blotter all in one, eliminating the need to purchase these separately and allowing you to save money in the long run.
Leather desk pads are easy to clean and maintain. Instead of showing or highlighting scrapes and scuffs, the leather surface will absorb them, developing a rich patina over time and adding to the uniqueness of the material. Although certain inks or stains cannot be removed from leather because it is a natural material, most spills can be easily cleaned with a damp cloth and gentle soap.
Lastly, leather desk pads help to organize your workspace and keep it clean, while also creating an elevated sense of style for your office space. Your desk or table will remain protected, and a leather desk pad creates a professional sense of luxury as well that will help to keep you motivated and structured throughout the day.
Prestige Office Accessories Leather Surface Desk Pads
Prestige Office Accessories understands the value of quality and the impact of cost. That's why we use the finest materials to craft our leather surface pads. Using classic leather, it is applied to only the top of the desk pad, not wrapped around the edges, to make it an affordable option. The leather desk pad core is constructed of flexible linoleum and a faux suede backing is used to further allow us to offer competitive pricing and make the desk pad ideal for travel.
We offer customization options for our leather desk pads including:
Size
Shape
Color
Graphics Including Logos and Embossing
Prestige Office Accessories will work with you to create your perfect, custom leather desk pad. Get started with your purchase now!